L
ast Halloween, I bought Gracie and Luke costumes from Old Navy. I was very excited about them and bought them in a size 18-24 months thinking they'd get to wear them for another Halloween. When we went for our 1 year photos, we also took pictures in their costumes. At this point in the photo session, though, they were DONE. They kept running away from the center of the room and tried to grab the camera or me or a balloon or run out into the lobby.
Sigh.
It took 5 takes to get this picture: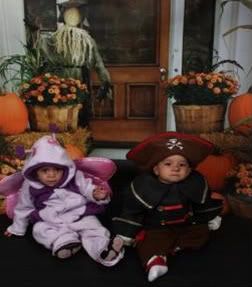 By take 6, there was mutiny afoot!
Don't even get me started on trying to get pictures of them individually.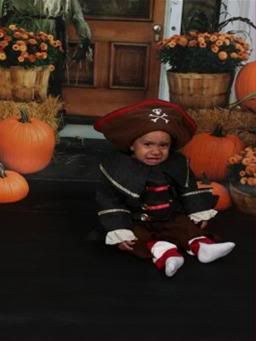 Although, Gracie did give me this picture.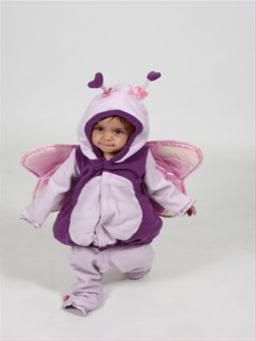 Alas, these costumes seem to have "disappeared" in the packing of our house after the fire. We have new matching pirate costumes for this year. Wait until you see them!