I
n 1 week and 4 days, Gracie and Luke will be 2. I'm beside myself! How can this be possible?
My babies are definitely not babies any more and it is making me very sad. Crazily, I am also super happy for them that they are becoming more independent and doing things for themselves. They are so proud of themselves when they accomplish something without help.
Still, I'm finding that I long for these days...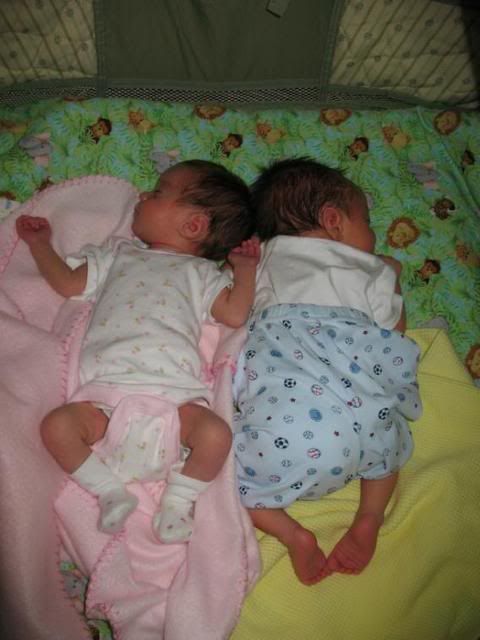 Well, maybe not the crying, the being up all night, and the explosion diapers.