I
n one month, Gracie and Luke will be 2 years old.
I'm stunned. Where did the time go?
I've been looking at baby pictures and I cannot remember holding such little human beings.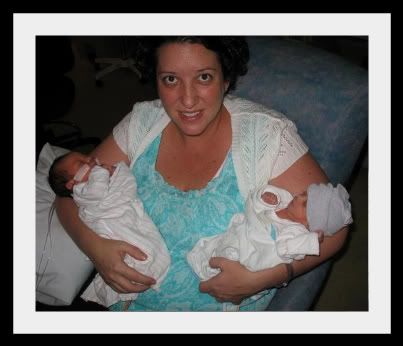 Do you remember when they were 1 week old? I barely remember it. I was exhausted from getting up at all hours to pump milk for them while they were in the NICU. I do remember being totally freaked out, scared, and sad that they were stuck in the hospital while I was at home.
I had better pay better attention to them. Next thing I know, they'll be going off to college or being elected president.