There are several Mommy Blogs out there that participate in Way Back When-sday. They select a picture from the year or several years before to share on that particular date. I have decided to participate!
I know I posted a few of these pics on the Pumpkin Patch slide show, but they are so cute, I can't resist.
Date: October 2007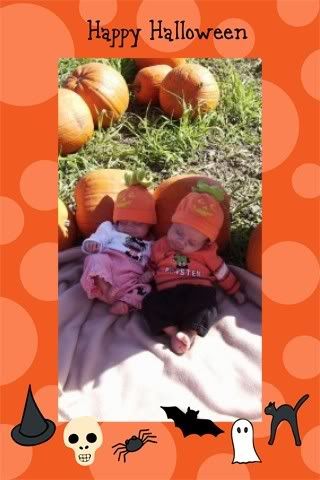 Another Halloween outfit...(these are 0-3 months and they were still in Newborn and smaller sizes)

Gracie hardly fit in the 0-3 months onesie!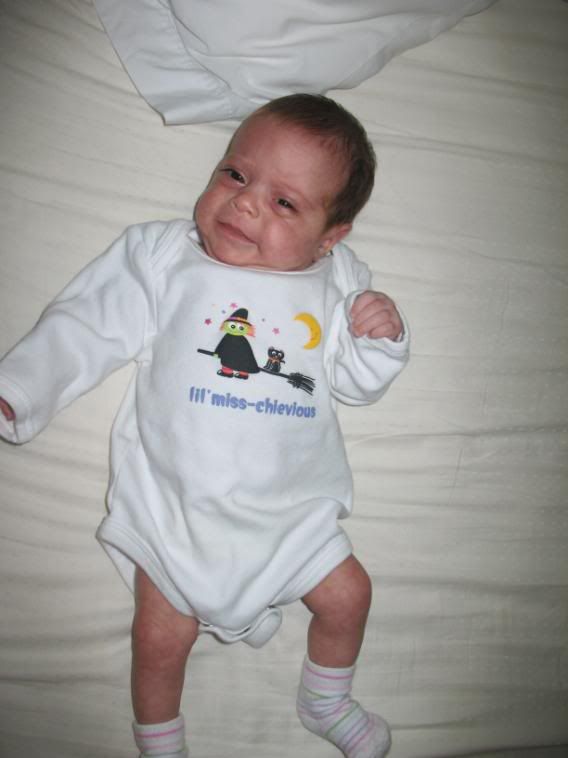 I love this look on Lukie's face!