A
fter a day filled with sickie-poo-ness, we decided to go visit Daddy. We stopped off at Wal-Mart to buy a few things, among them a few balls to play with. We arrived at the hospital and were raring to go!
I closed the door to the hospital room and the Twinsies were off. Eddie sat in his bed watching Gracie and Luke tear back and forth across the floor. They chased each other, threw balls all over the room, climbed chairs, climbed tables, climbed on Daddy's bed, wrestled, danced, sang, clapped their hands, and had an amazing time!
Daddy was so happy to see us and he loved watching Gracie and Luke in their purest toddler form. He told me as we were leaving that our visit was just what he needed. You could see it in his face, but you could also tell by seeing how relaxed he was. I'm so glad we went!
Here are some pictures of our fun: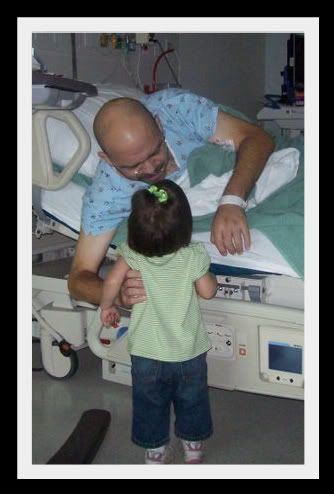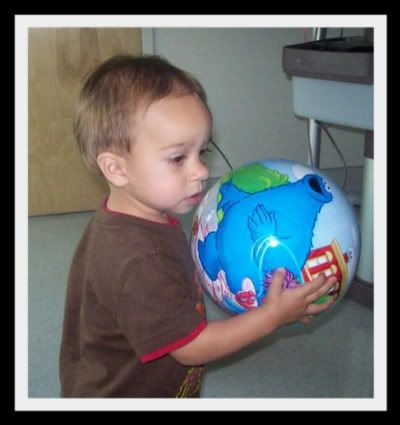 And because no visit to Daddy is complete without video: