Today, when we arrived home from day care, some surprise visitors landed in our parking lot. Gracie and Luke sat in their stroller staring at the Mommy Duck and the Daddy Duck as they waddled around the parking lot looking for food.
Lucky for them, I have twins who leave their crackers all over my car! I tossed graham crackers to them and they came right up to us. Gracie and Luke were perfect. They sat there quietly and watched the ducks as they came closer and closer.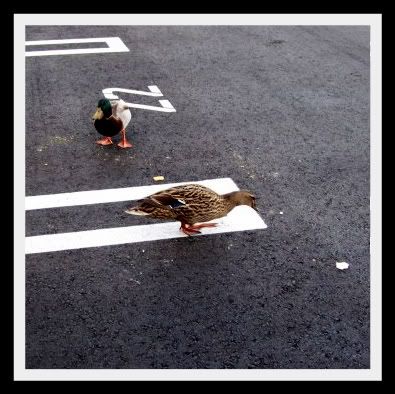 Duckies eating the crackers and Toddler Mum-Mums we shared with them.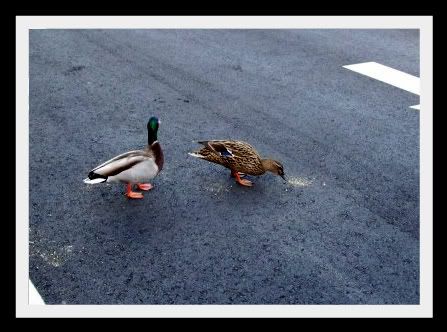 Here is some video I shot of the ducks when they got really close to us!