A few days ago, I was getting us ready to go out the door. Gracie had been up since 5 am and was exploring our incredibly messy apartment. Apparently, I left the chair next to the dining table out too far. When I came into the kitchen, I saw this: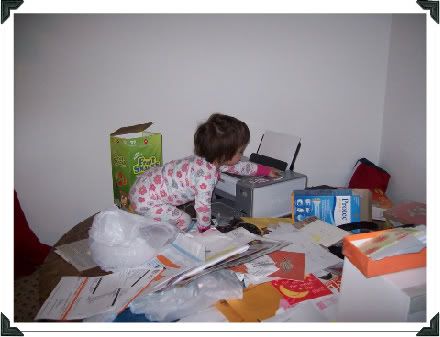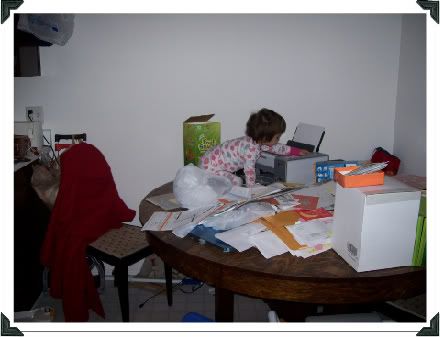 Notice how Gracie is a) on the table and b) trying to push the power button on the printer. Hmmm. Lovely.
Needless to say, the chair is no longer near the table. She'll probably discover a new way to get up there tomorrow.