When I packed the bag this morning with Gracie and Luke's clothes, I put a pair of jeans in for each of them. One pair had little silver hearts on each pocket and the other pair was very plain. I figured that the silver hearts would be the indicator that they were girls' pants. For a split second, though, I thought "What if they put the girl pants on Lukie?"
Sure enough, when I picked them up from day care today, Lukie was wearing the girl pants and Gracie had on the boy pants.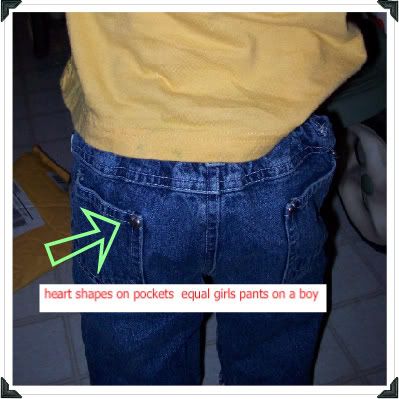 You'd think someone would have noticed the hearts.
The other thing I discovered was that Grandma Rosi did Gracie's hair today. Normally, I do a giant center Pebbles kind of pony tail or 2 pony tails. Today, Gracie was sporting the side pony tail.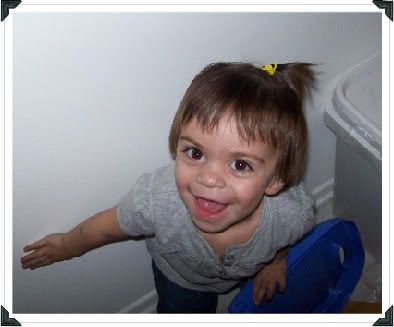 Well, as "side" pony tail as it could be given that she has so little hair!
Finally, it was clear that the markers came out again today. Lukie colored with blue and green...on himself and on Gracie. I'm starting to suspect there was no paper.
It took a half an hour letting them soak in the tub and then scrubbing their skin to get the marker off of their hands and arms. How are these things "washable?"